Plunge Pool Builds and Spa Construction for Jupiter Residents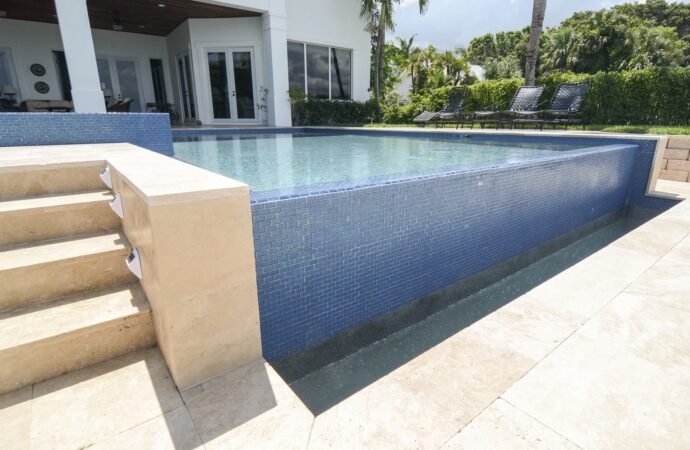 It can be hard to create a pool you love, and that doesn't take up too much space if you are limited in it, or when you are trying to have multiple features in one place and add a different element besides the pool you're trying to build for you, your clients, or anyone you will give them access to. Fortunately, SoFlo Pool and Spa Builders of Jupiter is a company with all the specialists you need, and we can help you create a stunning and clean design. Among the options for small spaces or when you are quite tight, a plunge pool and spa is part of great choices, and you can bet on them for your outdoor or indoor space.
If you work with us and consider this option, there is no loss since we will make sure the space brings the best benefits and that you don't feel everything is quite tight and in a single area, making you feel a bit claustrophobic.
Rest assured that the benefits you get from other indoor and outdoor pools are yours: durability, affordability, aesthetics, and longevity.
It is easy to maintain it, considering its size and how professionals constructed it. As long as the project is executed correctly, you won't have to think too deeply about how you will handle this project.
Plunge pools can be used in places that are not suitable for traditional swimming pools. You can place it indoors or outside as needed. It can also be used in areas with enough space, but maybe you don't want to take all of it for a single feature. A cozy plunge pool is an excellent choice if you want something unique and some comfort.
When considering this project, remember that professionals can make it difficult to design pools. It is important to remember that size and space are crucial, and this is why we encourage you to rely on our team.
If you don't follow the dimensions and space where the pool is to be placed, you will make a mess out of this project. Diverse pool designs are possible. This is important to remember while still enjoying the long-term benefits and ease of maintenance.
Your pool should be customized to meet your needs. You should consider not only the colors and textures you already know but also the materials and resources required, allowing us to introduce you to several options. A pool design may follow a standard that is inappropriate for your needs, and we want to ensure you get the most out of your experience and investment.
These Are All The Pools We Build for You
This is the most frequently asked question: what pool can you build on a property? 
Everybody has their own ideas about a pool. This is why we don't have to stick with one design. Spend some time learning about the options, and you will see how important it is to personalize your pool, at least in certain aspects, even if you are purchasing or planning to build a particular type.
We have built residential pools of all types, including saltwater, family recreational pools, and lap pools. Our services are not only for homeowners but also for commercial property owners looking to build modern pools and some other types and styles.
We have seen that Jupiter residents enjoy zero-entry and natural pools from our time spent working with them. They are affordable and easy to maintain, and they also reduce costs. SoFlo Pool and Spa Builders of Jupiter members are qualified contractors and builders who will assist you no matter what design you choose, and these two, in particular, are part of our favorites when it comes to building this new feature.
There are many options when it comes to commercial spas and pools. The most popular types of them are infinity pools, architectural pools, and all other types that fall within the modern category as they are growing in popularity due to their aesthetics and how long they can last.
The type of pool that you choose will depend on your goals and needs. We can help you find the best pool for you, whether you are looking for one for your home or one that's specifically made for you.
What Is Not So Good About Them?
You can only change the pool's level or depth in a plunge pool once you have a good idea of how you want it. The remodeling project or bringing renovations will be quite hard if you want to change this later on. 
If you are clear about how deep you would like it to go, you can just start there and get the design you want from the beginning. We will make sure that it is comfortable for all users and provide the best design and edges. Volume and depth are not mandatory in terms of customizing them. However, it isn't a problem if this is what you want. We will do everything we can to ensure you get them.
If you have a plunge pool that is built into concrete or to the ground like a natural swimming pool, you can clearly see the transition thanks to how we can achieve the result for you. This will allow you to provide a great experience for people with disabilities and those who don't know how to swim, or maybe you just need to have an easy-access pool in place.
We will make sure that your design is clear and that the area you choose is sufficient. SoFlo Pool and Spa Builders of Jupiter can help you take the first steps and get your pool design, and construction started.
We will start by giving you a basic understanding of spas and plunge pools. This will allow you to decide if they're right for you, and from there, we will design and build the perfect one.
Below is our list of additional services: