New Pool Builds & Construction for Juno Beach Residents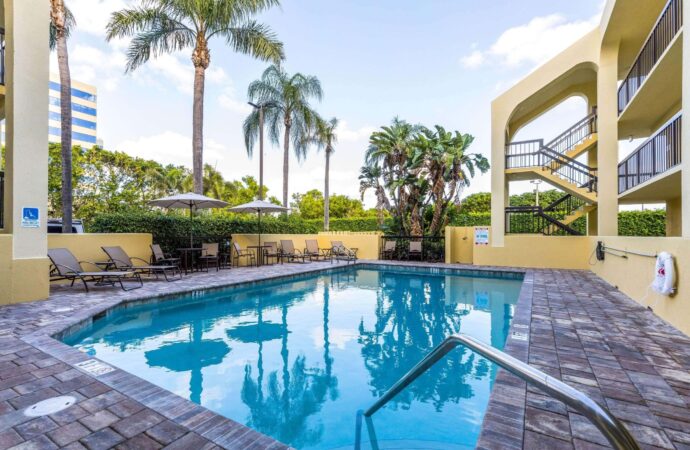 It can be difficult to find professionals and qualified pool builders in Juno Beach that won't make you regret installing a pool or working on renovations. However, one thing is certain: everyone wants swimming pools, so many people are trying to find those professionals who can help with the entire project. SoFlo Pool and Spa Builders of Jupiter is a company that has been serving the community for over 30 years. We provide all services and have the knowledge to make sure your pool lasts. We will always be there to assist you and bring the solutions you need, including:
Modern pools and spas.

Architectural pools and spas.

Lap pools.

Zero-entry spas and pools.

Natural pools and spas.

There are many other options, such as custom pools or spas, and how we work with family recreation designs.
We want you to be able to focus on the entire process and get all the support and information you need, no matter if it's residential or commercial.
You can build any type of pool as long as you consider the space and your budget. This is an important step. We want you to be confident that you will get maximum value from your investment and time.
What can we do to help you? If you aren't sure what you need, you can contact us to inquire about our pool construction services. 
You can contact us to let us know what type of property you own and request a residential or commercial pool renovation service if this is what you need instead of construction. We will gladly assist you based on your pool wishes.
For additional services or to build or renovate a pool, please contact us. We have some suggestions:
You might consider a lap or plunge pool if you don't have the yard space for a traditional pool.

Spas and natural pools can look almost like a riverbank. You can also design a spa that looks more like an actual pond. You could also consider a zero-entry pool that is perfect for disabled people or to make the enjoyment of the moment and feature even better.

You can build luxury pools with our help, as we will take care of the entire design and project while reducing costs and thinking about what you want to achieve with this project.
Other options, such as infinity pools or a general residential and commercial design, are options in our company as well, so feel free to rely on us for all of them.
We have added more types of pools over the years. Modern pools are what we are most interested in. This is because infinity pools, architectural and luxury pools, are the most sought-after and constructed.
It is a pleasure to work with them. We are open to any suggestions, including family spas or recreational pools, so you can see that our list of services just continues from there.
Our team will help you design your project. We'll also consider your preferences and budget, so don't hesitate and reach out today!
Below is our list of additional services: