Learn More About SoFlo Pool and Spa Builders of Jupiter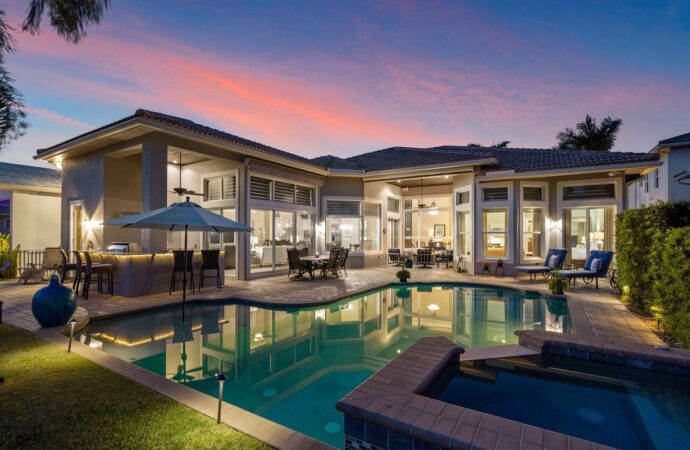 Our company is the best option for pool construction and renovation in the city if you want to rely on capable and qualified professionals that will worry about you and every detail you need for your space. We are able to guarantee the highest quality results, as well as a superior one if you allow us to, in terms of aesthetics, durability, quality, and aesthetics. You can trust that our contractors have the highest qualifications and extensive experience in all areas of our services and can work with a wide variety of pools and designs in the area. 
For over 30 years, SoFlo Pool and Spa Builders of Jupiter contractors have provided design and consulting services in the construction industry for the city and the surrounding areas. We are proud to be the first choice for residential and commercial owners when it comes to construction, remodeling, or renovations of their pools and how they want to tackle and take on this entire project.
We are proud to be one of the few companies committed to continual improvement and growth. We will ensure that your pool meets or exceeds all of your expectations.
Many property owners have difficulty finding the right path to reach their goals. We also know the difficulties of working with different styles and how much people can struggle to find the middle point or solution to get what they need. 
We will help you in any way we can and make sure you don't spend more time on something that doesn't require it. While we are passionate about the design and planning process, we also provide the necessary technical skills and equipment to enable our craftspeople and contractors to complete the job and deliver the pool and the results you desire based on quality, durability, and longevity as well.
We will make sure that all their knowledge, experience, and expertise over the years doesn't go to waste. Instead, we will help you continue to get the best because of them and their hard work and how we keep them updated with new techniques and tools.
It can be difficult to build a pool. We understand this and are here to help you every step of the way and not only in the construction or renovation itself.
Contact Us to Get Started
We will deliver a great experience if you choose to work with us. Our team will listen to you and assist you in all phases of the project: design, pre-planning, and construction. We are qualified professionals who can help you every step of the way.
We wanted to let you know that our team is available to answer your questions regarding the size and type of pool you need. There are many options for residential and commercial property owners, so feel free to have a look at our services and choose the most suitable one for you.
If you aren't sure which option is best for you, let us help. We'll work with you to complete your project and make recommendations before anything else.
Below is our list of additional services: