FREE New Pool Build Construction Quote for Jupiter Residents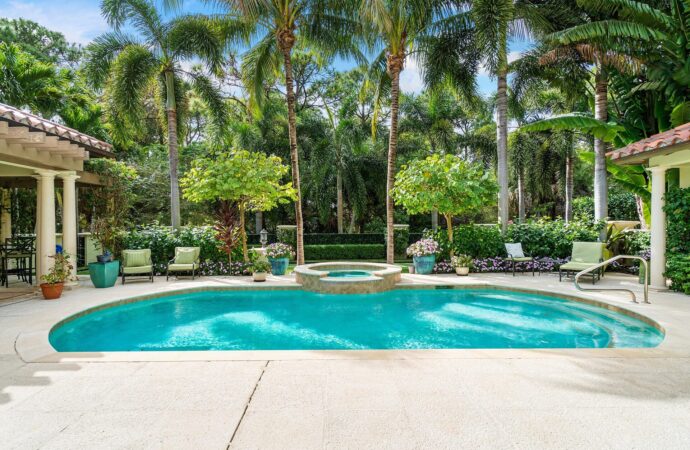 SoFlo Pool and Spa Builders of Jupiter is a trusted contractor and pool builder company in Jupiter and the surrounding areas that can help you choose the right pool type or create a custom option to suit your needs and preferences for your residential or commercial property. This will allow you to avoid relying on a basic design that you don't like or that will take more time, and you won't have to worry about the professionals or people that call themselves experts when trying to rely on someone who can deal with your new pool construction or deliver other services.
Our company has been operating for more than 30 years. We are proud of the accomplishments we have made for clients, and as we know pool construction can be time-consuming and tedious, we want you to be happy with the end result and even the process itself, so you don't feel overwhelmed with everything.
We are here to provide you with the best support possible whenever you contact our team. Before we can help you, we want to make it easy and simple for you to reach our team. We have included contact information, as well as numbers to call us. You can also use the contact form with all fields so that you can quickly get the information you need and provide us with the details necessary to send an estimate your way.
Our offices are available during normal business hours. Our staff and professionals will make you feel at ease and answer all of your questions.
We are happy to discuss the project with you and the reasons why you chose this service or us as the builders. We will be happy to assist you in making sure that your investment is successful.
We are here to help you, unlike other professionals. There is no need to worry about the future and how the pool will look. Perhaps you're looking to renovate or remodel. We can help with any project, no matter how big or small.
We Will Help You With Every Step
You have more than 15 services or options depending on what pool you need or how we can help you. We are available to help you with residential and commercial requests, so don't hesitate, regardless of the type of property you own and the specific help you need to get from us.
We may be contacted by our clients to discuss a specific project, such as a swimming pool, saltwater pool, or plunge pool. If you aren't sure what you want or need, we can help you design a pool and work around the different types and options available.
Ask questions, contact us through the channels you prefer, or visit us to let our team know your requirements for these projects. We will visit your property to evaluate it and give you a quote that is ten times better than other estimates. We will adapt it to your budget so that you have all you need.
Below is our list of additional services: