New Pool Builds & Construction for Hobe Sound Residents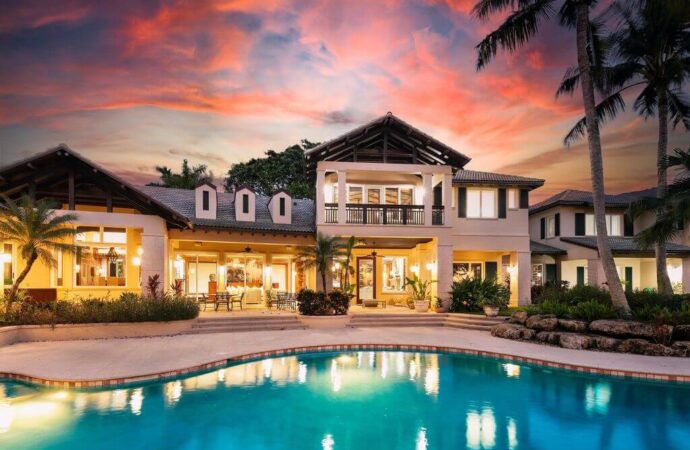 SoFlo Pool and Spa Builders of Jupiter are committed to your success and making sure that the pool you build on your property is everything you have wanted and more. Our experts are skilled and knowledgeable enough to help determine if your Hobe Sound property can stand the design and type of pool you are choosing for it. You can also have a specific type and design of pool installed in your space that is recommended by our team in case what you want isn't possible. 
So, rest assured that if it's not possible, we'll offer you more options so that you aren't disappointed. We'll work hard to produce durable and beautiful results and ensure you are happy with every corner of the feature.
This aspect is often overlooked by professionals who offer only a list or advice about how to choose: Pools should be customized at all levels, and although customization is not always needed fully, it plays a crucial role. 
Many "experts" do not care if you can get the pool you want. This is a huge mistake, and we know this happens as there are many companies wanting to close businesses and deals, not bring better services.
Photos and samples are essential for planning your pool. It is important to personalize the parts so that you are satisfied with the details and that you have enough space to accommodate them.
To determine whether the pool you are considering is a good fit for your property, we will need to learn about your personal preferences and needs and assess your space.
We are available to assist you with any property, and even the pool, so you don't have to struggle or feel like this is a hassle. We are happy to construct your pool in your yard. No matter what type of pool design you are looking for, we will help you choose the right one and even work with indoor designs as requested and needed.
We want you to be happy with the final product in both aesthetics and durability aspects. This is a fact that professionals often overlook, but it is important to make sure the product lasts. If it doesn't, it will eventually fall apart, which will mean that the owner or client will have to do extensive remodeling and renovations. This will increase the time and costs invested or that you need to deal with in the long run.
It is important to understand what the professional can do for you. So, keep this in mind: we are here for design, planning, and construction, not only consultation.
Talk to us about your needs, and we will help you design the perfect pool plan. We offer many services, depending on what pool you need.
We can do many other things, depending on what you need. We are happy to answer any questions you may have before you receive the assessment and estimate from our team.
We will schedule an appointment within your time frame and provide the estimate, and let us know if there are any elements or considerations to keep in mind.
Below is our list of additional services: