New Pool Builds & Construction for Palm Beach Gardens Residents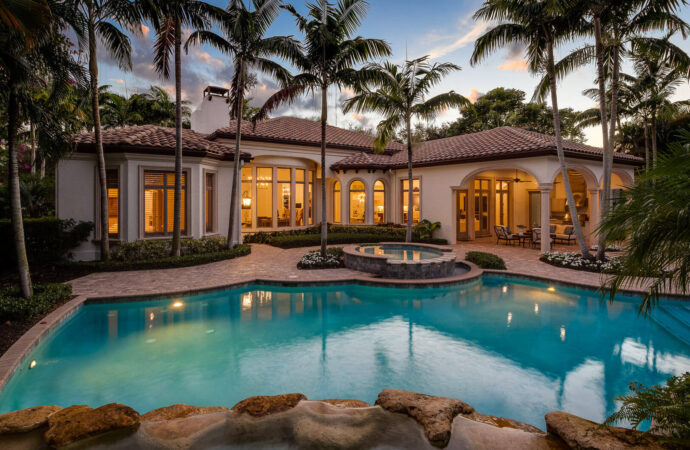 Among all the cities in Florida, anyone can agree that Palm Beach Gardens is a beautiful place. We want to make sure that if you are in the city and are working on a new pool design and construction, you get it right from the very first time. You can build amazing spas and pools on either your commercial or residential property with our help. This will make your life much easier and increase the value of your home. SoFlo Pool and Spa Builders of Jupiter can help you and ensure you get the most out of your investment and time in these projects.
Our team has the experience and knowledge to design and build multiple pools. So, reach out to us, and we will help you with any type of pool so you have the perfect design in place without limitations or having to spend a fortune in the process.
These are the aspects that have helped us make improvements over the years:
Our company uses only the best materials and tools to ensure stunning results that last.

All of our contractors and experts are licensed and have the experience to complete any job or task.

We keep up to date with the latest technology and ensure our experts have the best techniques to get better results.

We are interested to hear from you about your request. We need to learn about your property and your expectations for the service. This will allow us to provide all the information you require and desire and bring the perfect result your way.
We are aware of the fact that many local businesses focus on listening or considering certain elements and then finding the right type or design based on the available examples so they can bring a general design.
We will spend time understanding what you want and need instead. Then, we will make recommendations that will help you make your final decision and work along the way with you, so you don't have just another copy and paste in your property.
Our team can also provide a service such as the construction of a swimming pool to suit your needs. If it's possible and the design is suitable for the space, we will honor your request.
How to Get Access to Our Services
If you call, email or visit, we can help. Our contractors will respond quickly to your requests and make the process simple.
It is crucial that you assess your property before we can give you a quote, and for it, our team will visit you during a scheduled day when reaching out to us. We remind you of the importance of determining how much space and dimensions you have before we can provide you with a quote. 
Any questions or concerns you may have, we will be happy to assist. Our spa and custom pool services allow you to customize your pool to suit your needs, and we have over ten other different services waiting for you in our company.
Below is our list of additional services: