Welcome to SoFlo Pool and Spa Builders of Jupiter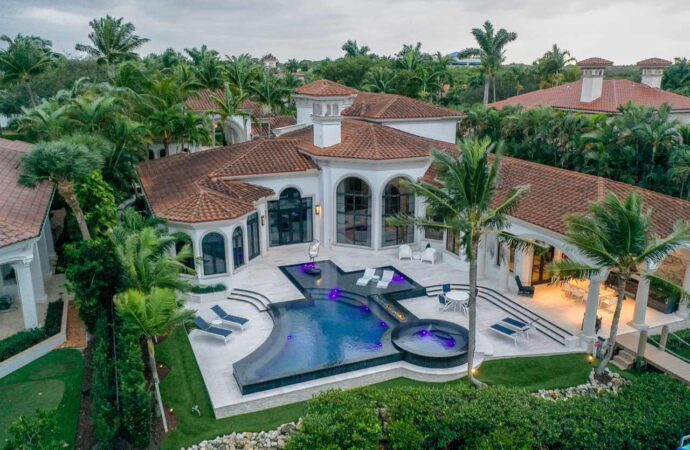 Most homeowners and business owners think that working on a new project is always exciting, especially if it involves having to build a pool or working on the entire design and plan of the feature. However, for those with experience in this industry or owners that have been there before, they know it can also be frustrating as it takes a lot of time and effort. You need to take into account all variables and factors that will help you achieve the desired results and prevent any issues you could have with the feature after handling the new pool construction or the remodeling process. 
This would be a waste otherwise since remodeling or redoing pools should not be common, and you shouldn't have to consider any of them if the pool is new or has been installed for only a few years. It can also be very expensive when you consider all the work involved. SoFlo Pool and Spa Builders of Jupiter contractors and experts are the best choices for you if you want highly skilled professionals that can use advanced technologies and materials to maximize your investment in a new pool or even renovations that you have been planning or are needed due to some issues with your current pool.
We are proud to be one of the few companies in the state that can offer you not only a wide variety of services and solutions but also outstanding support and assistance that will bring the best results your way whenever you decide to build your pool or work with renovations and remodeling projects.
Every pool we install is unique and beautiful. We can create custom designs and keep your preferences and needs in mind. Our promise to deliver durable, beautiful, long-lasting designs that outlast your hard work in the short and long term is our company's greatest asset, and we will make sure that regardless of the type of pool you choose, you get the best result in this process and that our values stand no matter what.
We have been in business for over 34 years, and we are dedicated to providing outstanding services to all commercial and residential property owners. Our team is capable of creating the perfect swimming pool for you, no matter what design you choose, and rest assured that we pay attention to every detail and plan ahead.
We deliver exceptional results, no matter the size of your pool. We encourage customers to trust us and bring all the ideas and projects they have in mind and in their hands so we can help them make them possible or understand why they may be doable or not in certain cases.
Property owners need to have reliable and quality services. It is important that we are able to offer a variety of services without overextending ourselves or offering more than we can provide. We are human beings who want to do the best we can within our limits.
If we don't have enough staff, we won't try to increase business. We are not limited in our ability to provide the best solutions for more than 15 different requests and services, so rest assured you will have the best support, and we won't compromise all the quality we have worked hard to establish over the years.
SoFlo Pool and Spa Builders of Jupiter can help you design the pool that suits your needs and preferences, and we will also take into consideration the location and other maintenance requirements to ensure that your pool is durable and lasts for many years.
We care about your preferences, needs, and budget equally, so rest assured that we will pay attention to every detail and have your best interests in mind all the time.
How Do You Know If We Have What You Need?
We are quite confident about the services we can deliver and the solutions we have available in our company, so you are able to get support and help from only qualified and experienced professionals. Therefore, we know we have what you've been looking for, and we're proud of it.
Our pool team can help you with any aspect of construction, remodeling, or renovation. Our services can help you select the right design for you, and rest assured that regardless of the one you choose or request, consultation and advice will be delivered.
In fact, we offer a free consultation if you contact us first to request an estimate based on your requirements and what you are looking for. We can answer any questions about your pool, how it should fit in your space, or how to best tackle it, and even help you choose the type and materials for it.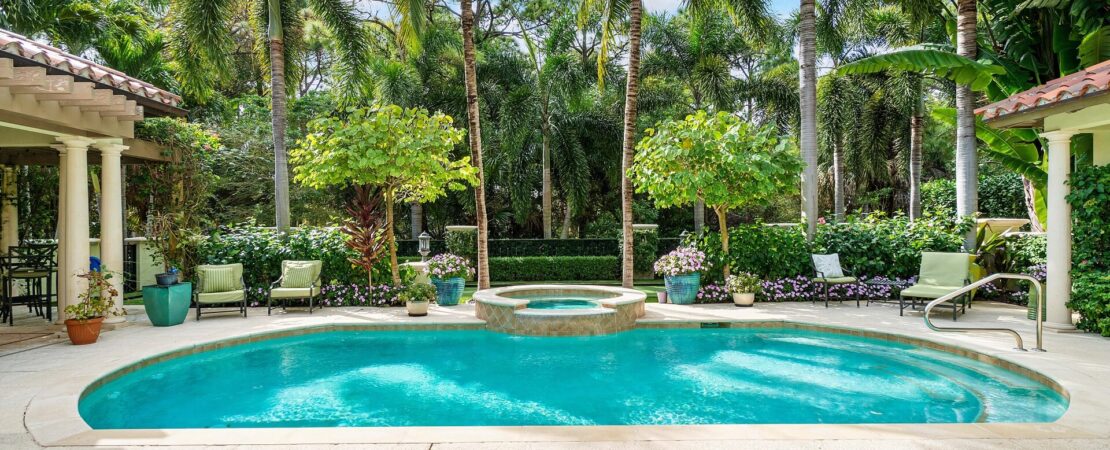 It can be difficult to envision what your pool might look like. You might hear from professionals and contractors that adding new features to your pool will be difficult or not the best for your project. It shouldn't be about what is best for your home, but what you want as well. We will do our best to help you find the right balance and make sure you don't have to struggle in this process.
Our team can assist you with any questions or concerns once we have measured your property. After measuring your property and learning all about you, our team will be able to help you select the best service or deliver it where you need it in case you don't have a good idea of what you want or if what you expected all this time is possible.
This is a comprehensive list of all the services that we offer. You can request any one of these or let our team choose the best one for you. Get in touch with us to tell us what you want with our help:
How Can You Get Started with Our Team?
We want to get to know you and your property so that we can provide all the support and services you require. Once we have completed an assessment of your space and provided you with all the assistance and support you need around it, we can bring you a quote that will have every detail of the expenses and project in it.
We understand that not all customers want us to visit their homes right away. Sometimes, they don't have the time. Sometimes, you may be in an awkward position where you are unable to give us access and don't get an accurate estimate based on your final project cost.
You can send us information by email or phone, but it is best to assess the property in order to get the most accurate estimate.
We will need to know your property's dimensions and the style you would like the pool to look.
We will need to get to know you and your property before we can give you a quote. Then we will be able to give you a price quote that is comparable to the cost of your project.
No matter whether you need a pool built or renovated, it is important that you choose the right service. For the team to calculate the dimensions of your pool, they will need information about your space. We will need to know if you have a time or budget.
Our team can help you get a better idea of the scope and how it can be expanded. This will allow you to better understand the scope of the work involved.
We want you to be happy. To do this, we need your support at every stage. Our team will provide you with the best support and options and ensure you make the decisions that make you the happiest and most comfortable with the budget and the entire project.
We will gladly support you and guide you through every step of the process, from pre-planning to how to work around your needs until we start the construction or remodeling.
You can phone us or email us to tell us about your project. We are happy to discuss all aspects of your space and property with you. Use the channels we provide to talk with our team.
Our team will assess your property and offer you better attention. To request a quote or to ask questions, you can use the contact page. We will respond quickly to your questions and explain why this is not necessary.
Are you looking for a particular service or an idea to design your pool? We provide general services that will assist you in all aspects of pool design.
Other elements and add-ons may need to be adjusted. This allows you to customize the pool according to your needs. We will need to know more about you and what your preferences are. The type of design you choose for your space will determine the cost and timeframe of the project as well. 
You don't need to spend too much time designing a pool if we are there to help you. Get in touch with us today to get started and have the best qualified and experienced builders in the city working on your project and delivering over 15 different services that will bring a new look and design to your property.
Below is our list of additional services: